Secure Courier Service Between Spokane & Coeur d'Alene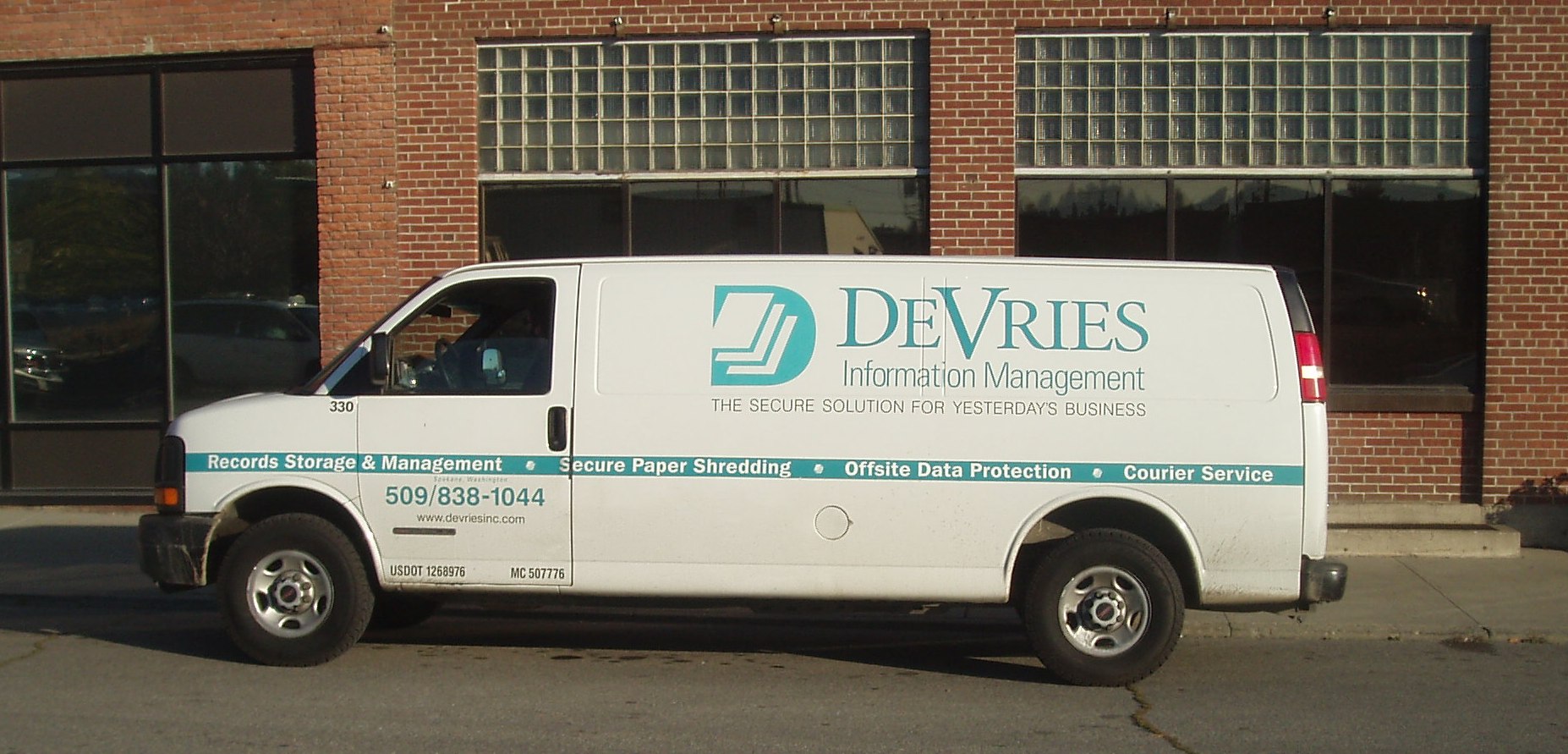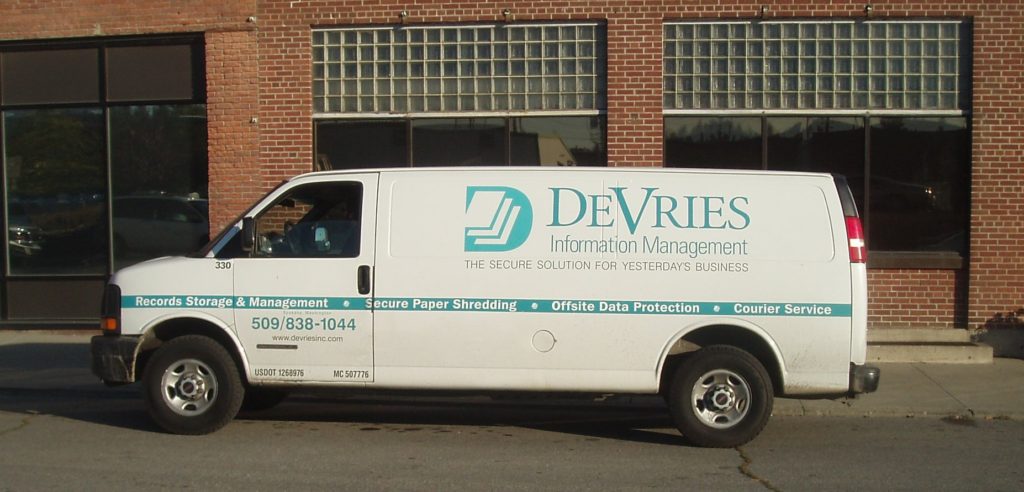 What Do People Trust DeVries to Pick Up & Deliver?
Medical records
Lab specimens
Medical equipment
Freight of all sizes, boxed or loose
Bank deposits
Inter-office and U.S. mail
Medical and office supplies
Legal documents and contracts
Court filings for attorneys
Blueprints
Computer backup tapes and drives
Financial documents
When you need a courier or delivery service for confidential documents, specimens, bank deposits or just mail, you need so much more than a "local delivery company." You need a professional, experienced company with systems, processes, and people that:
Ensure your material is safely and securely delivered on-time
Deliver your items in condition you sent them
Keep prying eyes and hands off your deliveries
That's where DeVries Courier Service shines! Unlike other services, DeVries is subject to surprise security audits by a leading, independent information security organization in which our processes are tested to ensure compliance with healthcare (HIPAA) and financial (SOX) regulations. Not only that, our staff undergo rigorous background checks prior to hiring, and are re-checked on an ongoing basis.
DeVries' secure transport vehicles are seen all over Spokane, Eastern Washington, and Northern Idaho. Our fleet covers a large area to make your life easier.
Our daily dedicated routes between Spokane, Washington and Coeur d'Alene, Idaho were created by our clients' popular demand, so don't be shy about asking for exactly what you need to make your office as efficient as it can be.
You contact us to discuss your need for either immediate, next-day, or scheduled courier or even freight service.
We set up your account, establishing the appropriate security protocols, and gather your specific requirements and special instructions.
Our team of background-screened, uniformed, and badged drivers will pick up and deliver your packages—on time—in one of our fleet's marked, insured and secure vehicles.
You get full, real-time access to delivery confirmation and tracking at every step along the way.
As a local, family-owned business that has been serving our community with as many services and for as long as we have, DeVries values relationships and our reputation more than anything else. As your neighbors, we will take great care of you and your cargo and will consistently provide you with the best overall value to keep you coming back for more
Our clients, including law firms, medical practices, small and large businesses, trust DeVries to pick up and deliver their most important packages. Many of these same clients also use DeVries' Records Storage Service to safely store and manage their highly confidential document in our secure records centers.
Do You Need Courier Services?
Request Your Quote
We would love to hear from you! Please fill out this form and we will get in touch with you shortly.
"*" indicates required fields