Countdown to Document Security and Compliance in 2017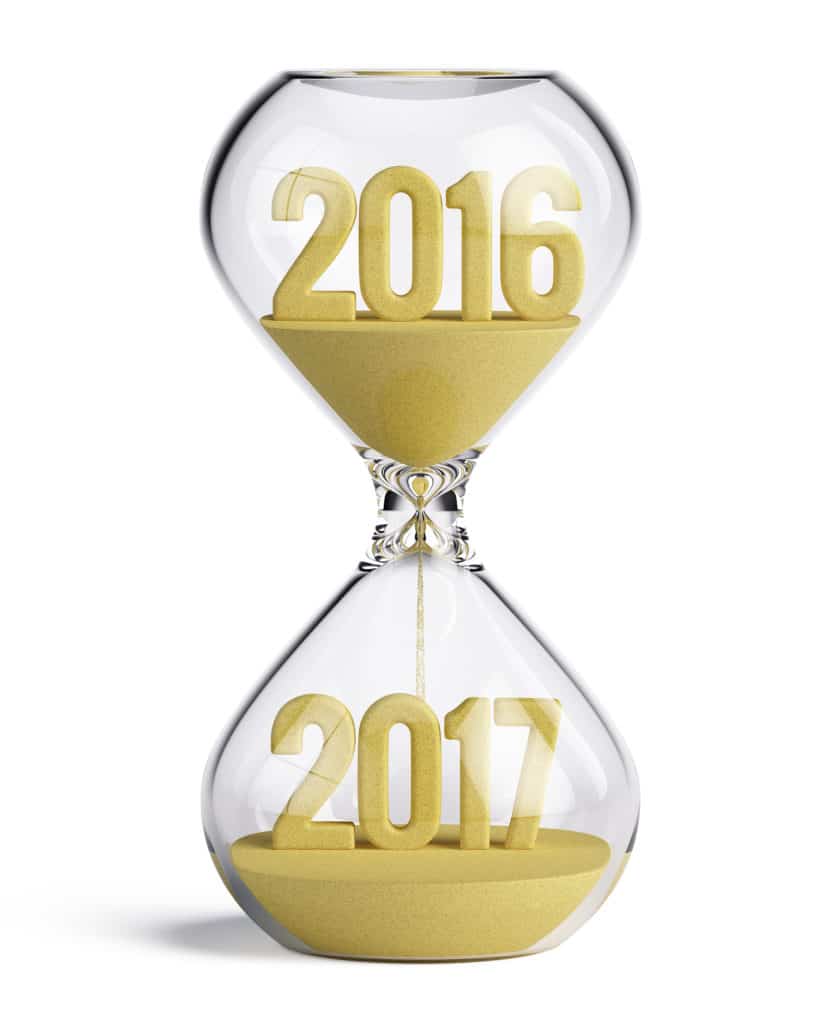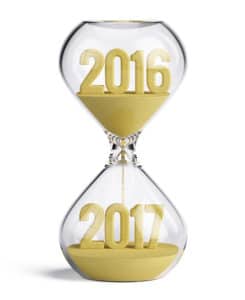 As 2016 draws to a close, it's time to look forward to the new year. As a business owner, you may have already laid the groundwork for 2017. If not, it isn't too late to include document security and compliance in your plan. Here we share tips and best practices you can implement.
Clear Out the Old
Over the course of the year, you've likely accumulated a pile of unwanted paper receipts, statements and correspondence. Disposing of these paper records allows you to make room for new documents in 2017 and ensures you meet state, federal and industry-specific privacy standards. Use a NAID AAA certified shredding service to eliminate old, expired and unwanted files safely and quickly. Locked collection containers are delivered to your office at no charge and professionally shredded onsite when they are full. You are provided with a Certificate of Destruction as proof of your compliance with the regulations that affect your business.
Make Room for the New
Even after clearing out the old, you'll still have some business records that must be kept indefinitely, including:
Contracts and agreements
Employee and personnel files
Tax records
Financial documents
These should be properly organized and stored in a secure location. A commercial records center offers a cost effective and secure document storage and management solution. Your documents are stored in a facility that adheres to the strictest compliance and security protocols. Solidly constructed with concrete floors and equipped with state-of-the-art fire protection and intrusion systems, they protect and preserve your archival and vital records for the long term. Box and file level indexing services are offered to keep your retention inventory organized. Advanced records technology collates all indexed information and tracks your documents with bar codes so you can order files any time with secure online access.
Go Forward in the Digital Age
In many industries, document scanning is now recognized as a requirement to meet compliance with state, federal and industry regulations. An experienced and trusted document scan services provider can help you control the cost of converting your active business records to easily accessible electronic documents. Specially trained imaging technicians use high-speed scanning equipment to digitize your hard copy files quickly and to your exact specifications. Any information you need to keep for compliance purposes can be now be accessed and shared digitally, and stored safely away.
With an integrated destruction, storage and scanning solution, you can move forward into 2017 with confidence!
DeVries Business Services proudly serves businesses in Spokane, Eastern Washington and Northern Idaho. To learn more about our records and information management services, please contact us by phone or complete the form on this page.
Request Your Quote
We would love to hear from you! Please fill out this form and we will get in touch with you shortly.
"*" indicates required fields
601 E Pacific Ave
Spokane WA 99202
Washington:
(509) 838.1044
Idaho:
(208) 765.4397
Toll Free:
1.866.433.4691
Office Hours:
Mon - Fri
7:30am - 4:00pm
Closed for Lunch:
11:30am - 12:30pm
Drop-Off Shredding Hours:
Mon - Fri
8:00am - 3:00pm
Closed for Lunch:
11:30am - 12:30pm