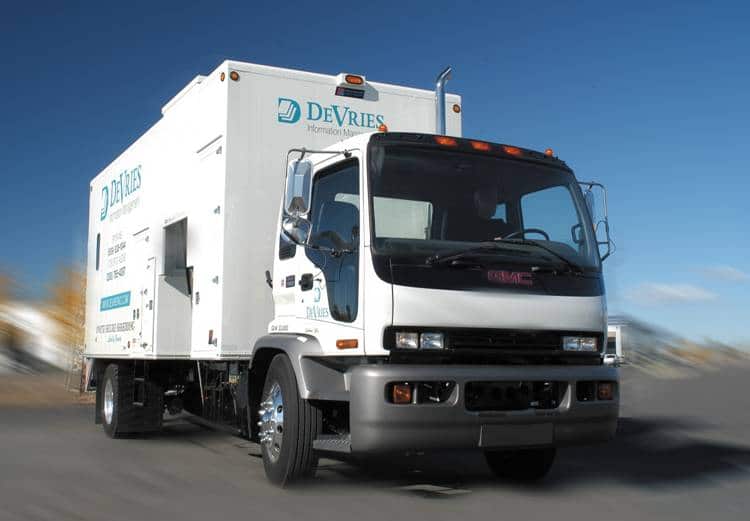 Most of our paper shredding customers are on a scheduled service so that you do not have to manage your shredding appointments. Whether you need us just once a quarter or twice a week, you can depend that we'll be there when you need us.
With our Total Recall Destruction Scheduling module, we are able to monitor your paper output volume. We know if your bins are too full or not full enough when we service you. And we are able to tweak your schedules so that you are getting maximum value on your shred bin tips. Don't worry, we'll advise you of any suggested changes before hand.
We know that sometimes bins get full before your next scheduled service. Someone is cleaning up their office or purging their files or whatever. Unlike other shredding companies, we are flexible and able to handle these unexpected circumstances. When you call us, someone is always here during our business hours to handle your needs. You can depend on us to be responsive and courteous.
Request Your Quote
We would love to hear from you! Please fill out this form and we will get in touch with you shortly.
"*" indicates required fields
601 E Pacific Ave
Spokane WA 99202
Washington:
(509) 838.1044
Idaho:
(208) 765.4397
Toll Free:
1.866.433.4691
Office Hours:
Mon - Fri
7:30am - 4:00pm
Closed for Lunch:
11:30am - 12:30pm
Drop-Off Shredding Hours:
Mon - Fri
8:00am - 3:00pm
Closed for Lunch:
11:30am - 12:30pm