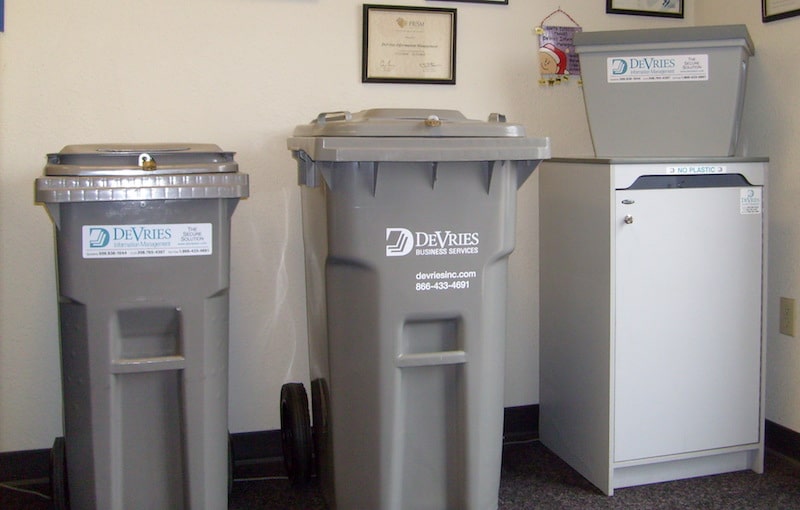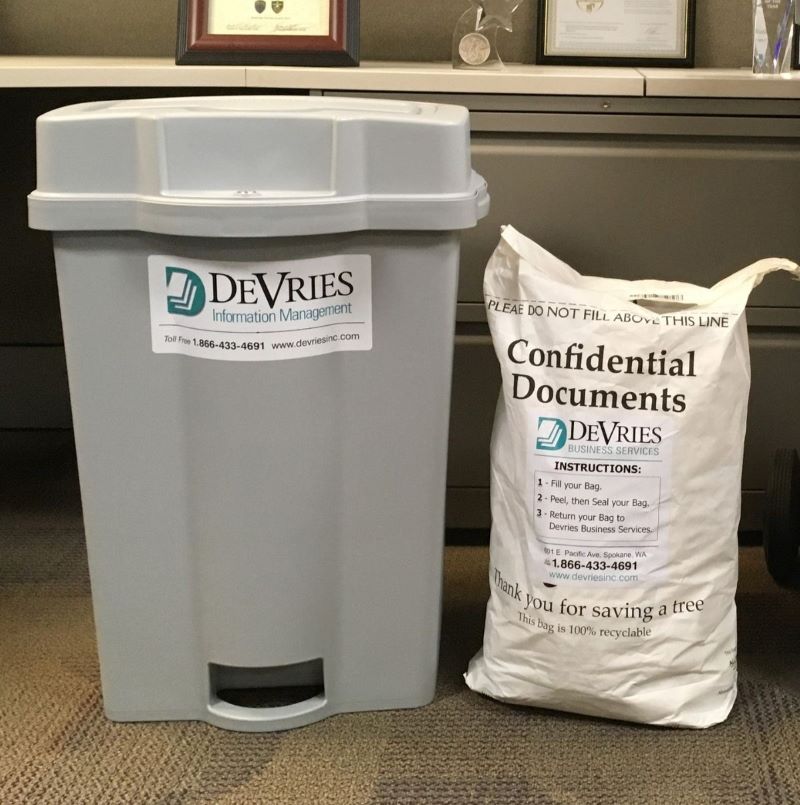 DeVries provides the document collection containers at no charge to our clients. We have a variety of secure containers that will meet your needs. Each collection container comes with a lock and key. All of our collection containers are sturdy, clean and industry standard.
They are available to you in the following sizes and styles.
ShredVANTAGE
Plastic Console
Request Your Quote
We would love to hear from you! Please fill out this form and we will get in touch with you shortly.
"*" indicates required fields
In 2022, we recycled 2,250 tons of paper, saving:
7,425
cubic yards of landfill space
4,960,395
pounds of greenhouse gases
601 E Pacific Ave
Spokane WA 99202
Washington:
(509) 838.1044
Idaho:
(208) 765.4397
Toll Free:
1.866.433.4691
Office Hours:
Mon - Fri
7:30am - 4:00pm
Closed for Lunch:
11:30am - 12:30pm
Drop-Off Shredding Hours:
Mon - Fri
8:00am - 3:00pm
Closed for Lunch:
11:30am - 12:30pm