Off-Site Shredding Services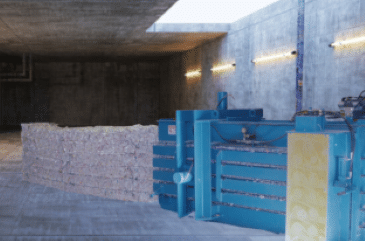 Are you concerned about the security of your sensitive documents and data? Are you looking for a reliable shredding service that can ensure your confidential information remains safe, even after disposal? Look no further than DeVries, your locally-owned information protection partner since 1995.
DeVries is proud to offer NAID AAA Certified off-site shredding services in Washington, Western Idaho, and Northeast Oregon. With our commitment to customer service, security, and environmental responsibility, you can trust us to handle your shredding needs with the utmost care.
When you need business or personal papers shredded or hard drives destroyed, call us at (866) 433-4691 or complete the form on this page.
Off-Site Business Shredding: Convenience and Efficiency Combined
Our off-site shredding services offer your business the convenience of having your documents and data securely destroyed at a location away from your premises. Whether you need scheduled shredding or one-time shredding, our background-screened, uniformed driver will transport them to our secure facility for shredding.
Our off-site shredding process is efficient, ensuring your documents and data are disposed of in a secure and timely manner while you focus on your core business activities.
Off-Site Residential Shredding: Protecting Your Home, Protecting Your Identity
Identity theft is a growing concern, and it's essential to take proactive steps to protect your personal information. DeVries' residential shredding services are designed to safeguard your home and your identity. Our trained professionals will visit your residence, transfer your sensitive documents to one of our locked shred collection containers and transport them to our secure shredding plant for destruction.
Whether it's old bank statements, medical records, or personal files, we ensure that your confidential information is destroyed beyond recovery, protecting you from potential identity theft.
Drop-Off Shredding: Quick and Hassle-Free
For individuals and businesses who prefer to drop off their documents for shredding, DeVries offers our convenient drop-off shredding service. Simply bring your confidential materials to one of our secure drop-off shredding locations, and we'll handle the rest. Our dedicated staff will securely destroy your documents, ensuring that your information remains protected.
With DeVries' drop-off shredding service, you can enjoy peace of mind knowing that your sensitive information is secure.
Hard Drive & Media Destruction: Erasing Data, Preserving Security
Now that you have a paper shredding solution, don't forget about all the hard drives and media devices that store a wealth of confidential data. Erasing the data is not enough. They need to be physically destroyed.
DeVries specializes in hard drive and media destruction. Our state-of-the-art equipment guarantees the complete destruction of your electronic media, making it impossible to recover your digital information. Don't let your old hard drives or media devices become a security risk. Let DeVries dispose of them securely.
Our Commitments
Customer Service
At DeVries, outstanding customer service is at the heart of our business. We are dedicated to providing you with a seamless experience, from the moment you reach out to us until your information is destroyed. Our friendly and knowledgeable team is here to assist you with any questions or concerns you may have throughout the process.
Security
Security is our top priority. We understand the importance of safeguarding your sensitive information, and we go to great lengths to ensure its protection. Our secure facilities are equipped with advanced surveillance systems and access controls, guaranteeing that only authorized personnel can handle your documents and data. Our shredding processes follow rigorous security protocols, leaving no room for compromise. We chose to become NAID AAA Certified to show that we comply with the highest security and ethical standards in information destruction, providing you with peace of mind.
Environmental Responsibility
We also take our environmental responsibility seriously. DeVries is committed to sustainable practices in all aspects of our operations. We recycle the paper and media we shred, conserving our natural resources and reducing landfill waste. Our commitment to environmental sustainability extends beyond shredding; it is an integral part of our company culture.
---
For more information about DeVries' paper shredding services in Washington, Western Idaho, and Northeast Oregon, please call us at (866) 433-4691 or complete the form on this page to speak to one of our friendly shredding experts.
Request Your Quote
We would love to hear from you! Please fill out this form and we will get in touch with you shortly.
"*" indicates required fields
601 E Pacific Ave
Spokane WA 99202
Washington:
(509) 838.1044
Idaho:
(208) 765.4397
Toll Free:
1.866.433.4691
Office Hours:
Mon - Fri
7:30am - 4:00pm
Closed for Lunch:
11:30am - 12:30pm
Drop-Off Shredding Hours:
Mon - Fri
8:00am - 3:00pm
Closed for Lunch:
11:30am - 12:30pm