Key Questions to Ask a Document Scanning Provider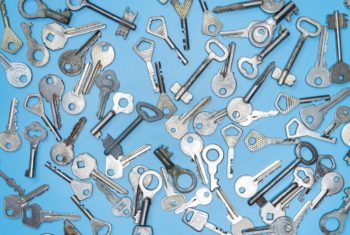 Choosing a document scanning provider isn't always easy. Not every scanning company offers expertise, value, and dependability. To make sure you choose a qualified and capable document scanning provider, ask the following questions:
Q: Do you offer workflow or conversion scanning?
A: Every business has unique document conversion needs, so it's important to make sure your scanning provider can meet yours. Conversion scanning offers a quick approach for digitizing documents. Whether you have a single file room or a whole office full of documents, the entire batch is converted to digital files.
Workflow scanning offers a more gradual approach for digitizing paper records. At regularly-scheduled intervals or when your documents are no longer active, they're transferred to a records center for secure storage. Should you need one of these documents, it's converted to a digital image and sent to you. Workflow scanning addresses office-space constraints and lets you spread out your scanning costs.
A document scanning provider who offers both can best meet your immediate and long-term imaging and conversion needs.
Q: Should I prepare my documents before you scan them?
A: Preparing your documents for scanning takes time and energy; it's best to leave the job to a qualified document scanning provider. Trained professionals remove staples and paperclips from your files, repair torn pages, and smooth wrinkled edges on documents before scanning them.
Q: How are my documents organized during scanning?
A: You decide the scope of your scanning project. A scanning technician places a barcode on each file, creating a verifiable record of which box it came from and linking it to a database for the indexing stage.
Q: Who scans my documents?
A: Some scanning companies put your information at risk by outsourcing the conversion of your records overseas to third parties. Make sure your documents are scanned locally by qualified and background-screened scanning technicians.
Q: What happens to my originals after they're scanned?
A: It's important to plan a post-scanning solution for your original hard copies after they're digitized. A document scanning company offering offsite storage and shredding services can store them for as long as necessary or destroy them in a NAID AAA Certified destruction process.
For more tips on how to choose a document scanning provider, please contact us by phone or complete the form on this page.
DeVries Business Services proudly serves businesses in Spokane, Eastern Washington and Northern Idaho.
Request Your Quote
We would love to hear from you! Please fill out this form and we will get in touch with you shortly.
"*" indicates required fields
601 E Pacific Ave
Spokane WA 99202
Washington:
(509) 838.1044
Idaho:
(208) 765.4397
Toll Free:
1.866.433.4691
Office Hours:
Mon - Fri
7:30am - 4:00pm
Closed for Lunch:
11:30am - 12:30pm
Drop-Off Shredding Hours:
Mon - Fri
8:00am - 3:00pm
Closed for Lunch:
11:30am - 12:30pm