Media Destruction and Privacy Law Compliance
There's a Beast in the Shadows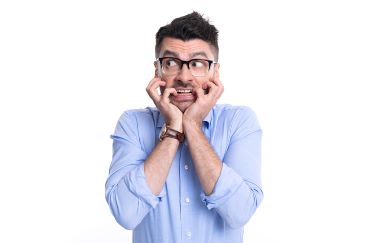 It's watching you, day after day, wondering how long before you're going to do something about it. It wonders if you're just ignoring it, hoping it will go away on its own, or if you've become oblivious to its existence and you're unaware of the danger it presents. It knows you're afraid to try and get rid of it and you have nothing that can kill it anyway, so it stays put…patiently waiting for the opportunity to attack you and your business.
The Beast
That beast is your discarded media, and a shelf or electronics recycling bin is no place to leave it. What is discarded media? Here are some common examples:
Laptops
Computers
Hard drives
USB drives
Backup tapes
CDs, DVDs, and Blu-rays
X-rays
Microfilm and microfiche
Fax machines, printers, and copiers
Mobile phones
How Not to Kill the Beast
Never sell it or give away digital storage media, even to a charity or friend. Any personal information that remains on that media is your responsibility. Once it leaves your possession, you no longer have any control over it, but it still has the potential to cause damage to the individuals whose information the media contains. Your company's reputation could be at stake. You could face fines, legal action, and your business could end up being a victim of the beast like so many others that had to declare bankruptcy after a data breach.
Don't recycle digital media before it has been destroyed. Recyclers have no legal obligation to protect your data or maintain a chain of custody. It may be stored in an unsecure location for months or years before recycling takes place, and anyone who has access to it can access the data it holds—even if you have erased or wiped the drive.
Don't toss digital media in the trash. Once destroyed, its components should all be recycled to protect our soil, water, and air from the toxic metals inside.
Avoid trying to smash and destroy it with your own tools. Not only is it dangerous, but even if you damage it to the point of inoperability, a thief may still be able to retrieve the data. To them, your media represents a virtual gold mine.
How to Kill the Beast
The wisest way to deal with the beast of discarded digital media is to leave it in the hands of a NAID AAA Certified shredding company that has the equipment, knowledge, background-screened and trained technicians to destroy it in accordance with state and federal privacy laws.
DeVries Business Services provides NAID AAA Certified hard drive shredding and media destruction services. We are Spokane, Eastern Washington, and Northern Idaho's choice for secure information management. When destruction is complete, we provide you with a Certificate of Destruction and recycle the shredded materials to protect our environment from the The Beast, too. If you have discarded media, call us at 706-724-7982 or complete the form on this page.
Request Your Quote
We would love to hear from you! Please fill out this form and we will get in touch with you shortly.
"*" indicates required fields
601 E Pacific Ave
Spokane WA 99202
Washington:
(509) 838.1044
Idaho:
(208) 765.4397
Toll Free:
1.866.433.4691
Office Hours:
Mon - Fri
7:30am - 4:00pm
Closed for Lunch:
11:30am - 12:30pm
Drop-Off Shredding Hours:
Mon - Fri
8:00am - 3:00pm
Closed for Lunch:
11:30am - 12:30pm