Observe Financial Awareness Day by Protecting Your Identity
Your True Identity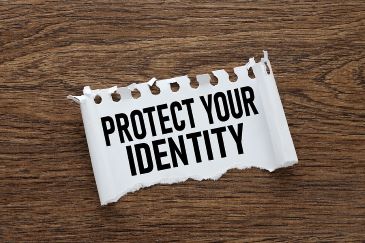 How do people identify you? The way you dress or style your hair? By your personality? By the things you have done? In many ways, this is your true identity. These are identifiers that that you have some amount of choice over that have made you who you are. But there is another aspect of your identity that you don't have as much choice about: things like your name, birthdate, social security number, driver's license number, credit card and bank account numbers, and so much more. All of these identify you as an individual in a sea of people, but have little to do with your true identity.
While we spend our life developing and refining our true identity, criminals spend their lives trying to steal the identity the establishment has assigned to us. Financial Awareness Day was designed to remind Americans of their financial identity and the importance of protecting their finances and saving for the future.
Why Do We Need a "Financial Awareness Day"?
In our busy lives, we become unaware of the potential financial harm that exists around us. Here are some statistics that may surprise and should concern you:
In 2022, Americans lost $42 billion to identity theft and identity fraud scams.
Around one in 15 people become victims of identity fraud.
Credit card theft accounts for 30% of identity theft cases. Credit card data is often sold on dark web marketplaces for as little as 50 cents per card.
Financial account takeover attacks increased 307% between 2019 and 2021.
It is commonly believed that seniors are the most targeted, but in reality, adults between 30 to 39 years of age are the group most affected by identity theft.
These startling statistics are why Financial Awareness Day was created. It officially falls on August 14th each year, but you can—and must—protect your finances year-round.
Protecting Your Financial Identity
It's important to invest in your future, and it's just as important to protect your finances. To do that, start by protecting your identity. Here are some simple and tangible ways you can do that:
Check your credit report regularly for any suspicious activity. You have the right to a free annual credit report from each of the major credit reporting bureaus: Experian, Equifax, and TransUnion. Checking your own credit will not harm or affect your rating. The Consumer Financial Protection Bureau (CFPB) recommends checking your credit report at least once a year.
Check your credit card and bank accounts. Keeping track of your credit card use and your bank account activity and comparing your transactions to your online or paper statements takes time, but is well worth it. If there is any unusual activity, report it right away to help minimize any potential damage to your finances or your identity. No one can protect your finances better than you can.
Guard Your Social Security Number (SSN). Never share you full number in emails or by phone where it isn't protected. Organizations have the right to ask you for your number, but you also have the right to ask why they need it and if they can use an alternative form of identification. SSNs are a valuable commodity to identity thieves.
Utilize strong passwords. A password with a strong mix of letters, numbers and non-alphanumeric characters makes it more challenging to break and by changing it frequently, you will further protect your information.
Use social media cautiously. Never post photos of licenses, birth certificates, passports, email addresses, or financial statements or related information. Once this information is seen and saved by anyone else, it can't be retrieved or protected.
Destroy documents. Anything on paper that you have printed or received should be securely shredded before it is discarded. While it is wise to shred absolutely everything, priority should be given to things like:
Healthcare documents, medicine bottle labels, prescriptions
Flight information including boarding passes and airmiles information
Bank and credit card account statements and expired cards
Old passports, licenses, and ID cards
Receipts, invoices, and bills
Mailing labels on anything you receive
Shred It
Protecting your financial identification from being lost, found, or stolen starts with making it impossible to steal. Using the shredding services of a reputable company will increase security measures exponentially.
DeVries Business Services has the equipment and know-how to shred your paper documents so you can safeguard your finances. We provide on-site mobile shredding, off-site shredding, and drop-off shredding. Keep your well-earned savings protected and give us a call at 866-433-4691 or complete the form on this page. Happy Financial Awareness Day!
Request Your Quote
We would love to hear from you! Please fill out this form and we will get in touch with you shortly.
"*" indicates required fields
601 E Pacific Ave
Spokane WA 99202
Washington:
(509) 838.1044
Idaho:
(208) 765.4397
Toll Free:
1.866.433.4691
Office Hours:
Mon - Fri
7:30am - 4:00pm
Closed for Lunch:
11:30am - 12:30pm
Drop-Off Shredding Hours:
Mon - Fri
8:00am - 3:00pm
Closed for Lunch:
11:30am - 12:30pm