Shredding Services in Post Falls, ID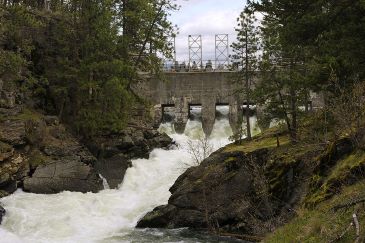 Is your confidential information truly secure, or is it vulnerable to unauthorized access? At DeVries Business Services, we leave nothing to chance in ensuring the safety of your sensitive data. Serving the community of Post Falls, ID, we provide a comprehensive range of solutions to meet all your shredding needs. Immerse yourself in a realm where absolute discretion seamlessly combines with cutting-edge techniques.
NAID AAA Certification: Our Unyielding Standard of Excellence
When selecting a shredding service, certifications play a crucial role. DeVries has earned the prestigious NAID AAA Certification, highlighting our commitment to maintaining the highest industry standards for data destruction.
Complete Shredding Services for Post Falls
Sustainability: Our Commitment to Post Falls, Idaho
We go beyond safeguarding your data by also prioritizing environmental responsibility. Following the destruction process, we embrace sustainable recycling practices, demonstrating our commitment to operate in an eco-friendly fashion that positively impacts our community and the planet.
We Prioritize Security & Customer Service
At DeVries, our foremost focus is on our customers. Our dedicated professionals, secure procedures, and cutting-edge equipment are all designed to deliver top-notch service, guaranteeing the highest level of security for you.
FAQs: Straightforward Answers for Your Concerns
Q: Is your drop-off service as secure as your on-site and off-site shredding services?
A: Absolutely. Our facilities are equipped with robust security measures to ensure the safe and confidential handling of your documents.
Q: Can I witness the on-site shredding process?
A: Certainly. Our on-site service allows you to be present and observe the entire shredding process.
Q: What distinguishes a NAID AAA Certified company?
A: A NAID AAA Certification is a testament that we adhere to the highest industry standards for data destruction, security, and professionalism.
Q: Which electronic media devices can you destroy?
A: We can handle a range of devices in our Hard Drive Shredding & Media Destruction service, from hard drives to CD/DVD/Blu-rays to USB drives, ensuring the complete eradication of all stored data.
Q: How does DeVries support sustainability?
A: We are committed to responsible recycling methods post-destruction, minimizing our environmental impact and promoting responsible waste management.
Secure, Certified, and Committed
In Post Falls, Idaho, DeVries Business Services is your trusted shredding partner. Whether it's physical documents or digital data, we handle and destroy every piece of sensitive information with the utmost security and best-in-class customer service.
For peace of mind, let DeVries handle all of your shredding requirements. To get started, simply call us at 866-433-4691 or complete the form on this page to get started.
Request Your Quote
We would love to hear from you! Please fill out this form and we will get in touch with you shortly.
"*" indicates required fields
In 2022, we recycled 2,250 tons of paper, saving:
7,425
cubic yards of landfill space
4,960,395
pounds of greenhouse gases
601 E Pacific Ave
Spokane WA 99202
Washington:
(509) 838.1044
Idaho:
(208) 765.4397
Toll Free:
1.866.433.4691
Office Hours:
Mon - Fri
7:30am - 4:00pm
Closed for Lunch:
11:30am - 12:30pm
Drop-Off Shredding Hours:
Mon - Fri
8:00am - 3:00pm
Closed for Lunch:
11:30am - 12:30pm