Tips for Preserving and Protecting Archival or Business Records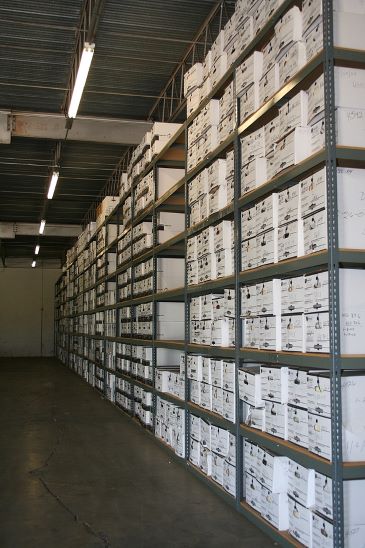 In a world where digital record keeping is attempting to replace physical records, the task of preserving and protecting archival and business records may feel like an ongoing challenge. But it doesn't have to be—it just requires following some simple guidelines. Here's our short list of tips for you to consider following.
1. Organize Your Records
Shred outdated documents. Outdated records put your business at risk of holding on to unnecessary private information and at the same time, create more clutter.
Complete a full inventory of your records and make sure proper file indexing is done to make retrieval of archived files quick and easy.
Know the retention periods for all files and implement a schedule so that they are destroyed on time.
2. Archive Your Records Off-Site
Find a reputable, local records management company that can protect your archived and business files against damage caused by fires, floods, rodents, temperature, and moisture fluctuations.
Ensure they are protected from the risk of being stolen or lost. A professional records management company with a secure facility should be considered.
3. Back Up All Records
Archival and business records need to be converted to digital images through professional document scanning and hosted off-site. This will allow a safety net should the original be damaged, stolen, or lost. Should a disaster recovery process need to be initiated, a disaster in one location will not have affected backups in a remote location.
4. Destroy Obsolete Hard Drives & Electronics
A study by i-SIGMA found that 40 percent of used electronic devices sold on the secondhand market still contained personally identifiable information (PII). By storing old hard drives, media, or electronics, any information that still remains on these devices put the information and your company at risk. Physically destroying obsolete devices using a NAID AAA Certified shredding company will keep your business compliant with privacy laws.
DeVries Business Services is a one-stop shop for records and information management and NAID AAA Certified destruction services. To speak to one of our experts, call us at 866-433-4691 or complete the form on this page.
Request Your Quote
We would love to hear from you! Please fill out this form and we will get in touch with you shortly.
"*" indicates required fields
601 E Pacific Ave
Spokane WA 99202
Washington:
(509) 838.1044
Idaho:
(208) 765.4397
Toll Free:
1.866.433.4691
Office Hours:
Mon - Fri
7:30am - 4:00pm
Closed for Lunch:
11:30am - 12:30pm
Drop-Off Shredding Hours:
Mon - Fri
8:00am - 3:00pm
Closed for Lunch:
11:30am - 12:30pm