5 Tips for Choosing a Data Services Provider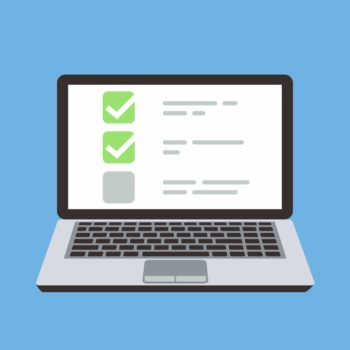 Businesses that value privacy protection grow and thrive. But it takes a team effort, which is why choosing a reputable and dependable data services provider is the key to success. In this blog, we offer several tips for making the right choice.
1. Understand Your Data Privacy Requirements
Every company has different data storage and data privacy requirements. You can't choose a data services provider without knowing yours. Be aware of the personal information your company stores. Understand how you use the data collected from your customers and who has access to it. And don't forget to know the privacy laws that affect your organization.
2. Plan for Worst-Case Scenarios
No business is immune to data privacy threats. The right data services provider reduces your breach exposure and minimizes the damage if your organization is attacked. Look for a provider who assesses your risk profile and offers a breach reporting solution.
3. Consider Your Final Disposition Needs
When your media reaches the end of its useful life, it should be destroyed. Look for a data services provider who protects your media during its retention lifespan and destroys it when a final disposition date is reached.
4. Check the Quality of Your Provider's Facility
Digital storage media, such as backup tapes and hard drives, is sensitive. Excessive heat/cold, moisture/dryness, dust, dirt, and mishandling can damage your data. Make sure your data service provider's storage facility is climate controlled and secure. It should have 24/7 surveillance technology with monitoring and built-in fire and smoke protection systems. Every person handling and transporting your data should be background-checked, professionally-trained, and required to sign a confidentiality agreement.
5. Think Local
There are many benefits to partnering with an independent, locally-owned data services provider. First, you receive personalized attention since they can offer security solutions tailored to your business. You receive prompt and dependable service and exceptional customer care. Second, a locally-owned data services provider adapts to your needs better than their national and global counterparts. Instead of making you fit their service, they build customized and scalable solutions tailored to your needs. Third, choosing a local provider strengthens your community's economic base. They invest the dollars you spend with them back into your community.
DeVries Business Services proudly serves businesses in Spokane, Eastern Washington, and Northern Idaho. For more information about professional records management, please contact us by phone or complete the form on this page.
Request Your Quote
We would love to hear from you! Please fill out this form and we will get in touch with you shortly.
"*" indicates required fields
601 E Pacific Ave
Spokane WA 99202
Washington:
(509) 838.1044
Idaho:
(208) 765.4397
Toll Free:
1.866.433.4691
Office Hours:
Mon - Fri
7:30am - 4:00pm
Closed for Lunch:
11:30am - 12:30pm
Drop-Off Shredding Hours:
Mon - Fri
8:00am - 3:00pm
Closed for Lunch:
11:30am - 12:30pm