5 Tips for Choosing a Scanning Service Provider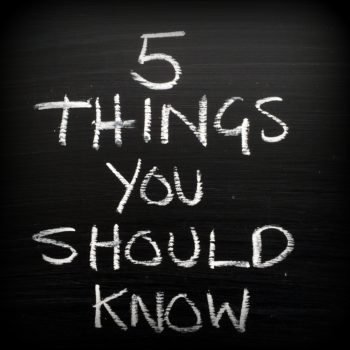 Are you considering going paperless? Choosing a scanning services provider can be stressful. Not every scanning company meets the criteria you deserve. In this blog, we offer five helpful tips for choosing a scanning services provider.
1. Verify Experience and Ability
Document scanning requires more than technology; experience and ability are just as important. You don't want a fly-by-night company handling your sensitive documents. Look for a reputable provider who has long-term experience serving businesses in your community.
2. Demand Security
Your information deserves a strict chain of custody to keep it secure. Only well-trained, background-checked, uniformed and badged professionals should handle, transport and scan your documents. The scanning facility should be equipped with state-of-the-art surveillance systems and secure loading and unloading areas that allow for discreet delivery of documents to and from the scanning facility. If you visit the scanning facility, you should be required to show identification and sign a confidentiality agreement before being permitted escorted access.
3. Make Sure Prep is Included
If your paper records aren't properly prepared and organized, they can't be scanned. Staples and paperclips must be removed from documents. Torn and dog-eared pages need to be repaired. Multi-page files must be placed in the proper order. Although time consuming and laborious, these steps are necessary for accurately converting your hard copy records to digital files.
Make sure your scanning provider can handle this process so you can focus on other important tasks. Besides making sure your documents can be scanned, scanning technicians also create a verifiable record of which box each individual page came from and bar code each file so it can be linked to a digital database.
4. Ask for References
If you're considering a scanning solution for your accounting firm, you need a provider who has a proven track record of working with other accounting firms. That's why it important to talk to a prospective provider's clients. Use your network to find out if other local businesses have used their services. Don't be reluctant to ask for references.
5. Ensure a Post-Scanning Solution
You may need your original paper records destroyed or stored after the scanning project is completed. Verify whether your scanning service provider offers records storage or NAID AAA Certified paper shredding. That way, you can achieve an end-to-end, single-source solution for your information.
For more tips on choosing a scanning services provider, please call us or complete the form on this page.
DeVries Business Services proudly serves businesses in Spokane, Eastern Washington and Northern Idaho.
Request Your Quote
We would love to hear from you! Please fill out this form and we will get in touch with you shortly.
601 E Pacific Ave
Spokane WA 99202
Washington:
(509) 838.1044
Idaho:
(208) 765.4397
Toll Free:
1.866.433.4691
Office Hours:
Mon - Fri
7:30am - 4:00pm
Closed for Lunch:
11:30am - 12:30pm
Drop-Off Shredding Hours:
Mon - Fri
8:00am - 3:00pm
Closed for Lunch:
11:30am - 12:30pm