8 Strategies to Prepare for an Office Move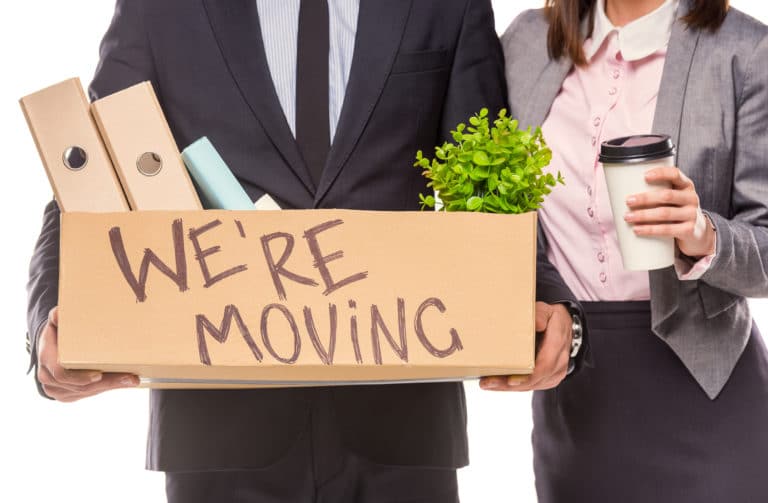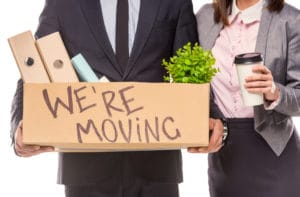 Many organizations find it daunting to prepare for an office move. Moving employees, systems and equipment is risky, as so many things can go wrong. The following strategies will help you put your mind at ease so you are well prepared for your office move.
Plan Early
A successful office move benefits from solid planning; don't wait until the last minute to start. If you want to schedule a move during the summer, keep in mind it's the busiest time of year for move services providers. As a result, you may need to schedule your office move several months in advance.
Appoint a Move Coordinator
Whether it's you or a key staff member, someone in your organization needs to serve as an internal move coordinator. That person will need to prioritize tasks, assemble supporting vendors and serve as the primary contact person for your company during the move. As a result, they should be organized, and have excellent communication and decision making skills.
Create a Budget
It's vital to have a clear account of your office move costs. Create a budget that includes your relocation expenses. The costs to consider include:
Moving company expenses
Existing office cleaning and repairs
Lease termination penalties
Increased staff hours
Cleaning
Technology upgrades
Also, be sure to set aside money to cover any unexpected expenses.
Hire a Mover
Since there are many pieces to a successful office move, you'll want to hire an experienced moving company that can ensure your business relocates quickly, efficiently, and cost-effectively. A qualified provider will offer a thorough analysis of your relocation needs and offer a full range of move services.
Schedule
You want your office move to go as smoothly as possible. Although moving on a weekend offers the advantage of minimizing employee and customer disruption, key managers may not be available to monitor the relocation process. As a result, it may work best to schedule your move on a weekday. The actual day(s) of your move will depend on your specific business needs.
Purge
Only move the items that absolutely must go to your new office location. Before your move starts, use a one-time shredding service to purge out-of-date documents and files. Secure collection containers are brought to your office at no charge. When filled, they are collected by screened shredding professionals and destroyed onsite while you watch.
Archive Offsite
Naturally, you want to optimize productivity and profitability at your new office. After you've purged your unwanted files, keep clutter under control by using a records storage service to store your inactive business records offsite. Your archival inventory is barcoded and securely stored in a records center. You can then request your files online and have them hand delivered or sent electronically to your new office at any time.
Transfer Services
Before your furniture is unloaded, disconnect phone, internet and utility services at your old office location and transfer them to your new one. Also, notify your customers, vendors and suppliers of your move.
As you can see, an office move involves much more than moving desks from point A to point B. Follow these tips to make your relocation as smooth as possible.
DeVries Business Services proudly serves businesses in Spokane, Eastern Washington and Northern Idaho. To learn more about our office relocation and records and information management services, please contact us by phone or complete the form on this page.
Request Your Quote
We would love to hear from you! Please fill out this form and we will get in touch with you shortly.
"*" indicates required fields
601 E Pacific Ave
Spokane WA 99202
Washington:
(509) 838.1044
Idaho:
(208) 765.4397
Toll Free:
1.866.433.4691
Office Hours:
Mon - Fri
7:30am - 4:00pm
Closed for Lunch:
11:30am - 12:30pm
Drop-Off Shredding Hours:
Mon - Fri
8:00am - 3:00pm
Closed for Lunch:
11:30am - 12:30pm