With a Scanning Service, Going Paperless
Is as Easy as 1-2-3!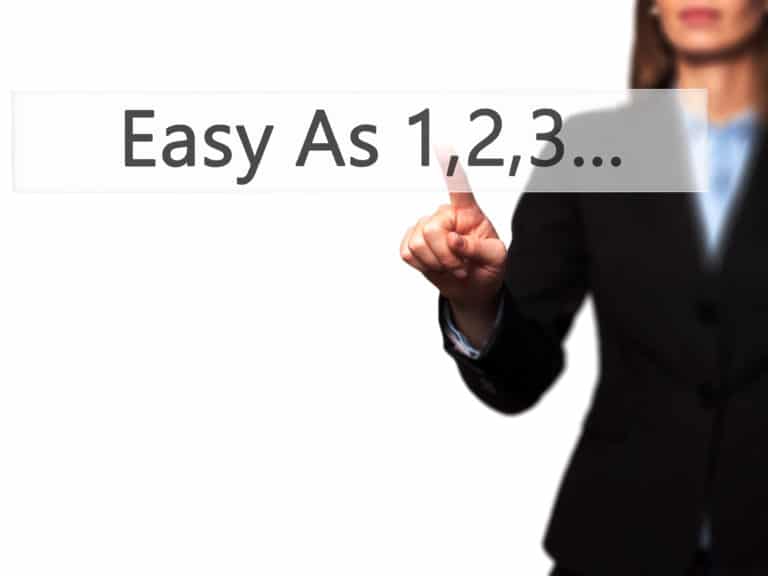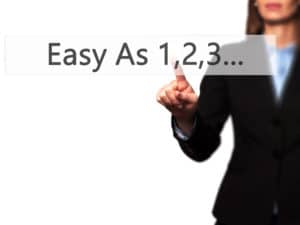 If time and money are dissuading you from going paperless, don't worry, you have another option for achieving your goals. A professional document scanning service eliminates the cost and inefficiency of a do-it-yourself approach to imaging your files. Here's how a scanning service can help you go paperless in several easy steps. 
Document Preparation
If you've ever started a scanning project in-house, you might not have made it past the document preparation phase, which is a time-consuming and laborious process. Fortunately, with a scanning service, trained technicians do all document preparation for you. First, they organize and prepare your documents for imaging. During this phase all staples and paperclips are removed, and any torn or tattered edges are repaired. A barcode is placed with each file, creating a verifiable record of which box it came from and linking it to a database for the indexing stage. Then, each page is straightened and aligned for imaging. 
Imaging
Next, each document is imaged with a high-speed scanner and converted to an electronic file. You can choose which file format best suits your needs: 
The images are inspected as they are scanned to ensure accuracy and readability. 
Document Indexing
Immediately after scanning, each image is indexed. The barcodes used during the document preparation phase are used to earmark, group and categorize your information to your exact specifications.
Optical Character Recognition (OCR)
During this phase of scanning, a software application is applied, making the text searchable in your scanned and indexed files. In essence, OCR lets you pinpoint information within your digital files by typing keywords and phrases. 
File Delivery
After OCR, your newly-created digital files are ready for delivery. At this point you have several options: your files can be electronically merged into your preferred document management or electronic content management (ECM) system or saved to a DVD or portable hard drive. Your original files can be delivered back to your facility or shredded. Make sure your scanning provider has been NAID AAA Certified for paper shredding to keep your information secure.
Quality Control
Last, but certainly not least, is the quality control phase. Quality control happens during every phase of a professional document scanning process. During scanning, technicians monitor images as they are created. Random checks ensure image integrity. Any scan that doesn't meet quality benchmarks is re-scanned and inspected again. In short, quality control is the thread that holds the entire scanning project together.
As you can see, with a professional scanning service, going paperless is easier than you think!
DeVries Business Services proudly serves businesses in Spokane, Eastern Washington and Northern Idaho. To learn more about our scan services, please contact us by phone or complete the form on this page.
Request Your Quote
We would love to hear from you! Please fill out this form and we will get in touch with you shortly.
"*" indicates required fields
601 E Pacific Ave
Spokane WA 99202
Washington:
(509) 838.1044
Idaho:
(208) 765.4397
Toll Free:
1.866.433.4691
Office Hours:
Mon - Fri
7:30am - 4:00pm
Closed for Lunch:
11:30am - 12:30pm
Drop-Off Shredding Hours:
Mon - Fri
8:00am - 3:00pm
Closed for Lunch:
11:30am - 12:30pm