Shredding Services in Hayden, ID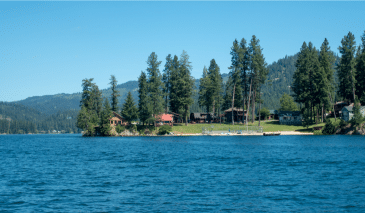 Is your sensitive data truly safeguarded, or is it at risk of falling into the wrong hands? At DeVries Business Services, we are committed to leaving nothing to chance when it comes to securing your confidential information. Serving the community of Hayden, ID, we offer a comprehensive array of solutions to meet all your shredding needs. Walk into a world where absolute discretion combines seamlessly with cutting-edge techniques.
NAID AAA Certification: Our Unwavering Commitment to Excellence
When it comes to choosing a shredding service, certifications are paramount. DeVries Inc. proudly holds NAID AAA Certification, underscoring our dedication to upholding the highest industry standards for data destruction.
Comprehensive Shredding Services for Hayden
Sustainability: Our Pledge to Hayden, Idaho
We not only protect your data but also care for the environment. After the destruction process, we adhere to sustainable recycling practices, reflecting our commitment to operating in an eco-friendly manner that benefits our community and the planet.
Prioritizing Customer Service & Security
At DeVries, our customers are our top priority. Our trained professionals, secure processes, and state-of-the-art equipment are all geared to provide you with top-tier service, ensuring maximum security.
FAQs: Straightforward Answers for Your Concerns
Secure, Certified, and Committed
In Hayden, Idaho, DeVries Business Services is your trusted partner for all your shredding needs. From physical documents to digital data, we handle every piece of sensitive information with the utmost care and professionalism.
For a secure future, entrust your shredding needs to DeVries today. Contact us at 866-433-4691 or complete the form on this page to get started.
Request Your Quote
We would love to hear from you! Please fill out this form and we will get in touch with you shortly.
"*" indicates required fields
601 E Pacific Ave
Spokane WA 99202
Washington:
(509) 838.1044
Idaho:
(208) 765.4397
Toll Free:
1.866.433.4691
Office Hours:
Mon - Fri
7:30am - 4:00pm
Closed for Lunch:
11:30am - 12:30pm
Drop-Off Shredding Hours:
Mon - Fri
8:00am - 3:00pm
Closed for Lunch:
11:30am - 12:30pm