Shredding Services in Spokane Valley, WA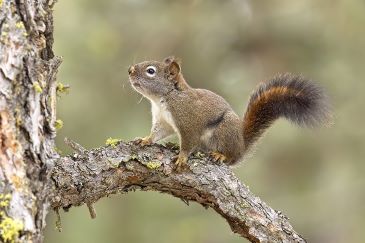 Is your personal or business information exposed, just waiting for the wrong hands to seize it? Imagine handing over a treasure chest to pirates; that's what happens when sensitive information isn't destroyed securely.
At DeVries Business Services, your security is our priority. As a renowned name in Spokane Valley, Washington, we specialize in various shredding services, promising complete confidentiality.
NAID AAA Certification: A Symbol of Trust
Why settle for ordinary when you can have the best? Our NAID AAA Certification is not just a seal; it's a commitment to excellence. Picture a vault guarded by impenetrable walls; that's how we treat your information. With our rigorous audits and adherence to industry best practices, we are your first choice for secure shredding in Spokane Valley, WA.
On-Site Shredding: Security at Your Doorstep
Ever wished for a personal bodyguard for your information? Our on-site mobile shredding service is exactly like that. We bring our state-of-the-art mobile shredding truck to your premises, allowing you to witness the destruction process. It's convenience, transparency, and security all rolled into one. Watch us destroy the documents right in front of you; it's like watching your fears dissolve right before your eyes.
Off-Site Shredding: Your Documents' Safe Journey
Sending your Spokane Valley business' documents to our secure, off-site shredding facility is like entrusting your children to the best school. Our off-site shredding services come with sealed transportation and guarded destruction for an unbroken chain of custody from pickup to destruction.
Residential Shredding: Protection for Every Home
Don't let your personal information become public. Our residential shredding service acts like an invisibility cloak for your home-based documents. We make sure they vanish without a trace. Schedule a pickup or come to us; we make data security convenient for you.
Drop-Off Shredding: Convenient and Quick
Have a small quantity to shred? Our Spokane drop-off shredding service is fast! Just swing by, drop off, and drive on with peace of mind.
Hard Drive & Media Destruction: Your Digital Fort Knox
In a world where digital data is as real as paper, our hard drive shredding and media destruction service offers unparalleled security. It's like sending your digital data to Fort Knox where it's securely locked away—but then obliterated. From CDs to flash drives, we shred them all with military precision.
Environmental Responsibility: A Green Oath
Think of us as gardeners tending to the future's garden. With every shredding project, we recycle the shredded materials, planting a seed for a greener tomorrow. Through responsible recycling practices, we make sure that security doesn't come at the planet's expense. DeVries Business Services is where technology meets ecology for Spokane Valley.
Unmatched Customer Service: You're Our Priority
Our commitment to customer service is unwavering. Your concerns are our compass, directing us how to serve you better. Our support team is always ready to assist, like a friendly neighbor.
Security Measures: Fortifying Your Trust
What makes a castle impregnable? Its defenses. At DeVries, we've fortified our services with cutting-edge technology and stringent protocols. Security cameras, access controls, locked containers, background-screened and trained personnel—we are a fortress for sensitive information.
Why gamble with your privacy when shredding with DeVries is just a call away? A bridge between security and convenience, our services are tailored for you. From the smallest shredding project to a warehouse full, we protect it all. That is the promise that DeVries delivers every day to our clients throughout Spokane Valley, Washington.
To join us in this secure, environmentally-responsible journey, call us at 866-433-4691 or complete the form on this page. Our friendly experts are standing by.
Request Your Quote
We would love to hear from you! Please fill out this form and we will get in touch with you shortly.
"*" indicates required fields
601 E Pacific Ave
Spokane WA 99202
Washington:
(509) 838.1044
Idaho:
(208) 765.4397
Toll Free:
1.866.433.4691
Office Hours:
Mon - Fri
7:30am - 4:00pm
Closed for Lunch:
11:30am - 12:30pm
Drop-Off Shredding Hours:
Mon - Fri
8:00am - 3:00pm
Closed for Lunch:
11:30am - 12:30pm