The Risks of Storing Documents In-House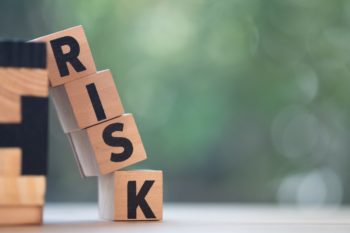 Businesses rely on paper records to support their administrative needs and legal requirements. Many organizations store them wherever they can find space, including boxes, closets, shelves, drawers, file cabinets, etc. But these storage options come with a host of problems. In this blog, we discuss the risks of storing documents in-house.
Security
If you're not careful, paper documents can fall into the wrong hands. A thief breaking into your office isn't the only risk. Insider theft of hard copy records is one of the leading causes of physical security breaches. The best way to prevent external and internal security threats to paper documents is with a secure, offsite storage solution.
A records storage service offers unrivaled protection and preservation for both active and archival business records. Your documents are stored in a records center equipped with advanced surveillance technology. Background-screened and uniformed records management professionals follow a strict chain of custody when managing your documents. An advanced barcode system tracks your records inventory throughout the retention lifecycle. Your documents are picked up and delivered with GPS-tracked, alarmed, auto-locking vehicles.
Disaster Exposure
Paper documents are susceptible to damage from water, fire, and natural disasters. In-house storage increases exposure to these risks. Companies often store archival record inventories in flood-prone areas, under sprinklers, or near electrical outlets and equipment. A records center is built with concrete floors, walls and ceilings able to withstand extreme weather and natural disasters. Flammable materials are prohibited in a records center, and your documents are stored on specialized racking systems designed for their long-term preservation.
Non-Compliance
The following regulations determine document storage requirements for businesses:
Sarbanes-Oxley (SOX)
The Fair and Accurate Credit Transaction Act (FACTA)
Gramm-Leach-Bliley Act (GLBA)
The Health Insurance Portability and Accountability Act (HIPAA)
Without an in-house compliance expert, your company risks non-compliance penalties and fines. Partnering with a records storage provider helps you navigate a complex regulatory landscape and comply with state and federal laws.
Increased Overhead Costs
Rising office lease rates and labor costs make in-house document storage expenses unsustainable. Fortunately, your documents can be stored and professionally managed far more cost-effectively in a records center. For a flat fee, you receive a comprehensive document storage and records management solution.
Lost Productivity
In-house document storage often leads to file mismanagement. Most small businesses don't have the budget to invest in an expensive document management system. A records management provider keeps your documents organized and accessible. Your retention data is added to a records management database, and an integrated web-based application offers authorized end users 24/7 online access to records with the ability to schedule pickups and deliveries of documents any time.
If you're storing your documents in-house, consider outsourcing your storage to qualified professionals.
DeVries Business Services proudly serves businesses in Spokane, Eastern Washington and Northern Idaho. For more information about professional records management, please contact us by phone or complete the form on this page.
Request Your Quote
We would love to hear from you! Please fill out this form and we will get in touch with you shortly.
"*" indicates required fields
601 E Pacific Ave
Spokane WA 99202
Washington:
(509) 838.1044
Idaho:
(208) 765.4397
Toll Free:
1.866.433.4691
Office Hours:
Mon - Fri
7:30am - 4:00pm
Closed for Lunch:
11:30am - 12:30pm
Drop-Off Shredding Hours:
Mon - Fri
8:00am - 3:00pm
Closed for Lunch:
11:30am - 12:30pm